We all know that blockchain is not about Bitcoin anymore, it is a disruptive technology that is going to change business models all over the industries, healthcare included. This is one of the reasons why Better by Marand hosted a free webinar on how Medicalchain, a blockchain based UK company developed their solution on top of the Better Platform.
The topic was presented by Dr Abdullah Albeyatti, Co-Founder and CEO of Medicalchain. The discussion was hosted by Jaka Kladnik, Digital Marketing Manager at Better by Marand.
Main topics:
Medicalchain CEO and Founder introduction
How can healthcare benefit from the Blockchain technology (what problems can be solved with Blockchain, where can we benefit from the technology, what use cases are covered by Medicalchain's solution, what can a hospital CIO gain from a Blockchain solution)?
How does the future of healthcare look like with blockchain?

Speakers: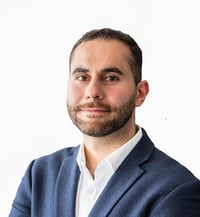 Dr Albeyatti is Co-Founder and CEO of Medicalchain. He graduated from the Imperial College London as a doctor in 2011. He has always had a passion for innovation and problem solving and has developed solutions to inefficiencies he found whilst working in the UK National Health Service. He continues to treat his patients on a weekly basis at a clinic in Leeds. Dr Albeyatti believes that blockchain technology has the ability to revolutionise the healthcare system by providing a platform that empowers people with full access and control over their own personal health records. As a result of his experiences and profile, he is a sought after speaker in the world of healthcare and blockchain and has presented internationally at prestigious conferences as well as official government events.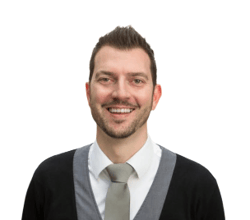 Jaka Kladnik has worked as a sales director in different domestic and international IT companies for more than ten years. A growth hacking and agile methods expert,
he believes that health data should be open, and available for innovation and the greater good. Four years ago, he joined Better as Digital Marketing Manager with the idea to disrupt the old-fashioned methods in healthcare IT industry marketing with innovative and up-to-date approaches.
Register for the webinar recording now!